How Infectious Is Monkeypox?
Monkeypox is a viral disease that can spread from person to person. For more information about Monkeypox read our Q&As below or call Urgent Care & Wellness Center or book an appointment online. We accept walk-ins. We serve patients from Lutz FL, New Port Richey, FL and surrounding areas.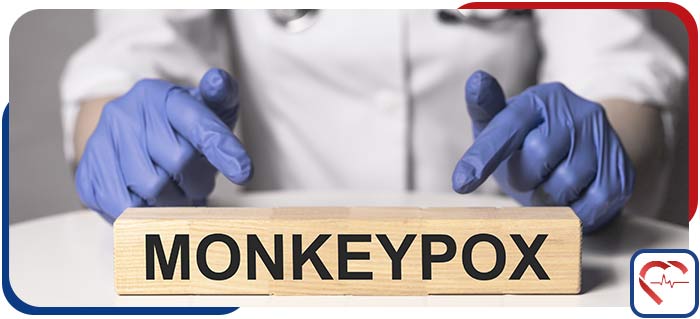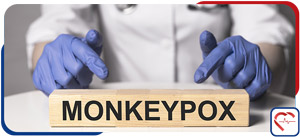 Table of Contents:
How does monkey pox start?
What are the effects of monkeypox?
What are the signs of monkeypox?
How do you test for monkeypox?
Monkeypox is a rare viral zoonosis (a virus transmitted to humans from animals) that occurs throughout remote parts of Central and West Africa, typically near tropical rainforests. The monkeypox virus is similar to the variola virus, the cause of smallpox, an illness that was eradicated worldwide by 1980. However, monkeypox causes less serious disease in humans than smallpox and does not spread efficiently from person to person, requiring prolonged periods of close contact and typically an exchange of bodily fluids.
How does monkey pox start?

Monkeypox is transmitted when you come into contact with an infected animal or person. Animal-to-person transmission occurs through broken skin, such as from bites or scratches, or through direct contact with the blood, bodily fluids, or pox lesions of an infected animal (sores).

Monkeypox can be transmitted from person to person, but it is uncommon. Person-to-person spread (transmission) occurs when you come into contact with an infected person's sores, scabs, respiratory droplets, or oral fluids, usually through close, intimate situations like cuddling, kissing or sex. Researchers are still investigating whether the virus is transmitted through sperm or vaginal fluids.

Monkeypox can also be contracted through contact with recently contaminated materials such as clothing, bedding and other linens used by a person who is infected or an infected animal.
What are the effects of monkeypox?

Generally, dermatologic issues such as skin rash are the most reported manifestations that occur on the face and extremities of patients with monkeypox. Neuropsychiatric effects may represent another aspect of the sequelae; while these manifestations have not been fully characterized or consistently reported in the literature, the initial evidence seems to suggest a connection between monkeypox and neural activity.
What are the signs of monkeypox?

After exposure, it may be a few days or even take as long as a couple of weeks before you develop symptoms. Early signs of monkeypox include:

– Fever
– Chills
– Headache
– Muscle aches
– Fatigue
– Swollen lymph nodes

After several days, a rash often develops. The rash starts as flat, red bumps (macules), which can be painful and typically last a day or two. These marks turn into hard, raised bumps (papule), lasting for a couple of days before transforming into blisters filled with clear fluid (vesicle). After two or so days, the clear fluid changes into pus (pustule) for about a week. Eventually, they crust over and fall off (scab), which can last a week or longer. The whole process can last between two weeks to four weeks; each individual is different and may respond to monkeypox very differently than others.

For example, not everyone with monkeypox develops all the symptoms; many cases are not following the usual pattern of symptoms. The current (2022) outbreak of monkeypox has an atypical presentation including only a few lesions, no swollen lymph nodes, less frequent and less severe fever, and other signs of illness.
 
If symptoms are extremely mild, it may be possible to have monkeypox and not know it. Whether it is still transmissible in this situation is not well-studied; more evidence is needed.
How do you test for monkeypox?

While some symptoms of monkeypox are highly characteristic of the disease and easily identifiable (such as the lesions), it is not possible to diagnose yourself. In order to receive an accurate diagnosis, you must visit a monkeypox testing clinic. If you believe you have come into prolonged close contact with an infected person and are at risk of contracting monkeypox, please call Urgent Care & Wellness Center today.
 
If you or someone you love is exhibiting the signs of monkeypox, come to Urgent Care & Wellness Center for a professional diagnosis and treatment. Call us today to test for monkeypox, or visit our clinic conveniently located at 18981 N. Dale Mabry Hwy Lutz, FL 33548. We look forward to serving you! We serve patients from Lutz FL, New Port Richey FL, Land O' Lakes FL, Cheval FL, Greater Northdale FL, Greater Carrollwood FL, River Ridge FL, Seven Springs FL, Port Richey FL, Bayonet Point FL, Hudson FL, and Elfers FL.