Employment Physicals Exams Questions and Answers
At Urgent Care & Wellness Center, we would be happy to provide you with an employment physical if you need one! For more information, contact us or book an appointment online. We accept walk-ins. We serve patients from Lutz FL, New Port Richey, FL and surrounding areas.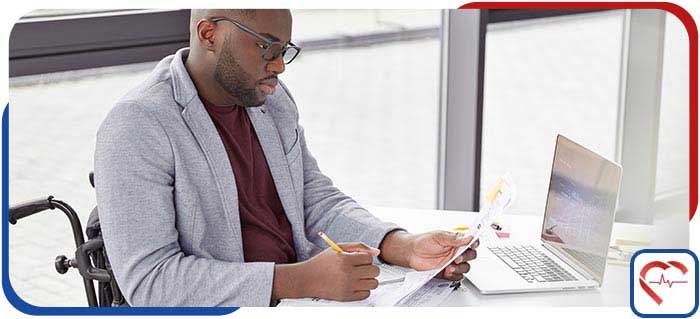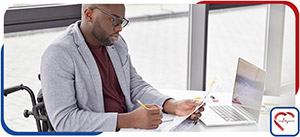 Table of Contents:
What does an employment physical include?
What can I expect at my pre-employment physical?
How long is a pre-employment physical?
Employment physicals can be helpful for employees and employers alike. Whether you have experienced an injury that keeps you from work or are applying for a position, employment physicals can let you know when you can safely return to work or if you can safely perform the tasks expected of you.
What does an employment physical include?

An employment physical can include a broad range of tests and evaluations, depending on the specific nature of the employment the physical is being conducted for, including both physical, mental, and psychological tests to determine the individual's fitness for the job at hand. With that in mind, an employment physical may include any of the following:

– Alcohol and drug screening, which may involve blood work, breath analysis, urinalysis, or saliva drug screening
– Medical history review, including medications you currently take, any underlying conditions you have or have had in the past, previous hospitalizations or surgeries, allergies, as well as your family's medical history
– Physical ability tests, including flexibility, stamina, and strength, ability to lift a certain amount of weight, endurance, cardiovascular health, balance, and mental endurance or fortitude while under physical strain, depending on the essential tasks and duties of the job
– Psychological evaluations, which could involve information on the individual's teamwork skills, cognitive ability, personality tests (Myers Briggs, Disc behavior inventory, etc.), ability to reason well under pressure, stress tolerance, impulse control, and other evaluations
What can I expect at my pre-employment physical?

Your pre-employment physical will only include tests and evaluations related to the essential duties and tasks of the position you are applying for and your ability to perform those duties and tasks safely. With that being said, most pre-employment physicals will involve a review of your medical history and occupational history, a medical exam, alcohol and drug screening, and some evaluation of your physical or mental fitness. The exact tests used in those evaluations will vary according to the duties and tasks of the position.

During the medical exam, the occupational medicine doctor will likely check your vital signs, including your blood pressure, heart rate, temperature, and weight. They will also likely listen to your heart and lungs and palpate your abdomen to check for signs of disease or irregularities.

In order to prepare for a pre-employment physical, it will be helpful to write down a list of allergies, medications, medical conditions, and past surgeries or hospitalizations you currently have or have had in the past, as well as a valid form of identification, any aids you may need, such as glasses or hearing aids, and any paperwork given to you by your employer about particular services and lab orders they request. It may also be helpful to wear loose and comfortable clothing to the physical.

It is important for prospective employees to note that employers can be held liable for unfair conditions involved in a pre-employment physical that lead to physical injuries or for holding minorities, women, older adults, or individuals with disabilities to uneven testing standards. With that in mind, all pre-employment screenings must be compliant with the Americans with Disabilities Act (ADA) to protect employees against employment discrimination.
How long is a pre-employment physical?

While the length of a pre-employment physical will depend on the extent of what is included in the physical, most pre-employment examinations take approximately 45 minutes, as a general rule of thumb.

For more information about how we do pre-employment physicals at Urgent Care & Wellness Center or to schedule an employment physical with us, we welcome you to call us or to do so through our website. We serve patients from Lutz FL, New Port Richey FL, Land O' Lakes FL, Cheval FL, Greater Northdale FL, Greater Carrollwood FL, River Ridge FL, Seven Springs FL, Port Richey FL, Bayonet Point FL, Hudson FL, and Elfers FL.