Food Poisoning Treatment Specialist Q&A
Food poisoning can happen to anyone from children to seniors and can happen unexpectedly. Don't let food poisoning ruin your day, walk into Urgent Care & Wellness Center today for diagnosis and treatment. For more information, contact us or book an appointment online. We accept walk-ins. We serve patients from Lutz FL, New Port Richey, FL and surrounding areas.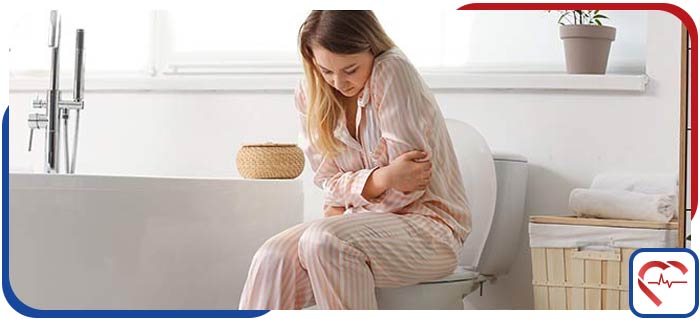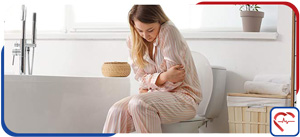 Table of Contents:
What are the types of food poisoning?
What are the symptoms of food poisoning?
What causes food poisoning?
Can urgent cares treat food poisoning?
What are the types of food poisoning?

A patient is normally diagnosed with food poisoning from one of these three categories, as these types are what cause food poisoning, they are bacteria, parasites, and viruses.

If you think you are suffering from bouts of food poisoning, it is critical you remain hydrated during the entire sickness session. To stay hydrated you can drink sports drinks that offer electrolytes that are helpful in aiding your dehydration during a food poisoning illness. Fruit juice and coconut water are also great alternatives to sports drinks as they can restore carbohydrates and help with your fatigue, which you may experience with food poisoning.
What are the symptoms of food poisoning?

If you have never experienced food poisoning, consider yourself lucky. However, you may have and not even know as it goes undetected easily, as many of the symptoms depending on the source of the infection can affect each individual much differently. The length of time it can take someone to see symptoms of food poisoning may vary, the usual range is from as little as one hour after eating contaminated, spoiled or toxic food to up to 28 days after.

Many of these symptoms of food poisoning typically are visible within a short time of each other, they are:

– Diarrhea
– Vomiting
– Nausea
– Abdominal cramping
– Loss of appetite
– Mild fever
– Weakness
– Headaches

Some individuals may experience more severe food poisoning symptoms, which can be a sign of it being life-threatening, these symptoms include:

– Diarrhea that persists non-stop for more than three days
– Fever of 101.5o or higher
– Issues with your sight or speech
– Severe symptoms of dehydration. Dehydration symptoms may include dry mouth, passing little to no urine, as well as difficulty keeping fluids down
– Bloody urine

If you are experiencing any life-threatening symptoms, immediately seek medical attention for treatment options for your food poisoning.
What causes food poisoning?

Food poisoning or food illnesses are the main results of eating food that has become contaminated, spoiled, or toxic. Many of the symptoms can offer a lot of discomforts, and food poisoning is not unusual for many to deal with in their lifetime.

Some of the more common symptoms of food poisoning that many patients experience include nausea, vomiting, and diarrhea.
Food poisoning is caused by one of the three categories we talked about previously, they are:

Bacteria
Bacteria is most commonly seen in food poisoning cases around the world. It is well known for being dangerous due to bacteria like E.coli, Listeria, and Salmonella just to name a few.
Salmonella is one of the largest culprits for serious food poisoning cases, as many of the hospitalizations we see are traced back to salmonella poisoning.

Parasites
Parasites found in food poisoning cases are not as common as that of bacteria; however, parasites can still spread through food which makes it still dangerous. Typically, parasites are often found in cat litter boxes, which is where toxoplasma comes into play. Toxoplasma is a parasite that is seen often in food poisoning cases by parasites. Parasites can live in your digestive system for up to several years and go completely undetected. Individuals with weakened immune systems or pregnant women are at a much higher risk of serious side effects if the parasites get into their system and take up residency in their intestines.

Viruses
Viruses can also cause food poisoning, the most well-known virus being of the Norovirus. Another well-known virus that can cause serious harm as it can be transmitted through food is Hepatitis A.
Can urgent cares treat food poisoning?

Urgent cares can definitely treat food poisoning cases! Urgent Care & Wellness Center has medical staff at our clinic to handle your food poisoning cases. If you are coming down with a stomach illness that is noted as not showing signs of being life-threatening, urgent cares will be your best option that offers fast and affordable treatment for your medical care when dealing with any urgent care issue-related matter including food poisoning. We serve patients from Lutz FL, New Port Richey FL, Land O' Lakes FL, Cheval FL, Greater Northdale FL, Greater Carrollwood FL, River Ridge FL, Seven Springs FL, Port Richey FL, Bayonet Point FL, Hudson FL, and Elfers FL.