Illness Treatment Specialist Question and Answers
Our doctors and professional medical staff offer comprehensive treatment for various types of illnesses at Urgent Care & Wellness Center. For more information, contact us or book an appointment online. We accept walk-ins. We serve patients from Lutz FL, New Port Richey, FL and surrounding areas.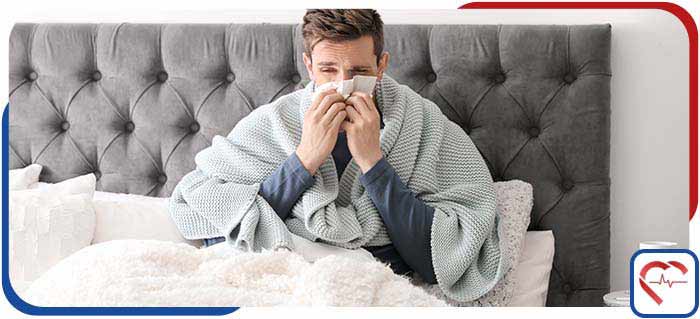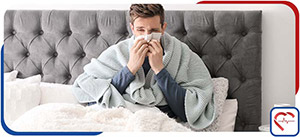 Table of Contents:
What are the signs of illness?
What are the most common chronic illnesses?
How do you treat chronic illness?
How do you treat someone with the diagnosis?
What are the signs of illness?

Chronic illnesses can last a very long time, often for a year or even longer. You may need ongoing medical care and have difficulties doing the things you need to do every day.

Chronic illnesses have disease-specific symptoms but can also bring invisible symptoms like pain, fatigue, and mood disorders. Pain and fatigue may become a frequent part of your daily life. Physical changes from your chronic illness may affect your appearance, these changes can turn a positive self-image into a poor one. When you start to not feel good about yourself, you may become withdrawn from your friends and social activities.

Chronic illness can influence your ability to work as well. You might have to change the way you work to cope with certain morning issues like stiffness, decreased range of motion, and other physical limitations.

Many chronic diseases and illnesses are caused by a shortlist of risk behaviors including:

– Tobacco use or exposure to secondhand smoke
– Poor nutrition
– Lack of physical activity
– Excessive alcohol use
What are the most common chronic illnesses?

The most common chronic illness characteristics are:

– Complex causes
– Many risk factors
– Long latency periods
– Long illness
– Functional impairment or even disability

Many chronic illnesses do not fix themselves and need help from healthcare professionals.

While many illnesses can be considered chronic, there are 12 major chronic conditions that are significant burdens, they are:

– Heart disease
– Stroke
– Lung cancer
– Colorectal cancer
– Depression
– Type 2 diabetes
– Arthritis
– Osteoporosis
– Asthma
– Chronic obstructive pulmonary disease (COPD)
– Chronic kidney disease
– Oral disease
How do you treat chronic illness?

Treatment of chronic illnesses can come in many forms including but not limited to surgery, physical therapy, psychological therapy, and radiotherapy. However, some of the most common treatments come in the form of the use of medication.

Many chronic diseases are caused by key indicators that were mentioned previously, and by making healthier choices, you can reduce your likelihood of getting a chronic disease and improve your quality of life.

Prevent chronic diseases or manage your chronic disease by doing the following:

– Stop smoking
This can help lower the risk of serious health problems, such as heart disease, cancer, type 2 diabetes, and lung disease as well as premature death.

– Eat healthily
Eating healthy meals helps to prevent, delay and even manage heart disease, type 2 diabetes, and other chronic diseases. Intaking a balanced diet of fruits, veggies, whole grains, lean meats, and low-fat dairy products is important at any age.

– Regular physical activity
Regular physical activity helps to prevent, delay or even manage your chronic diseases.

– Avoid excessive use of alcohol
Over time, drinking alcohol can lead to high blood pressure, various cancers, heart disease, stroke, and liver disease. Try drinking less or cutting it out completely until you can reduce these health risks.

– Get screened by a healthcare professional
Prevent any chronic diseases or catch them early on by visiting your healthcare provider regularly for preventative services like at Urgent Care & Wellness Center.

– Get enough sleep
Not getting enough sleep can be linked to the development and poor management of diabetes, heart disease, obesity, and depression. Adults should get a minimum of 7 hours of sleep daily.

– Know your family history
Understanding your family's chronic health history like cancer, heart disease, diabetes, or osteoporosis may be likely that you develop the same diseases. Sharing your family history with our doctors can help by them giving you the next steps to prevent the conditions or catch them early on.

– Make healthier choices in school, work, and even in the community
Healthier behaviors should be a part of your daily life, and chronic illnesses can be prevented by following healthy actions in your daily life.
How do you treat someone with the diagnosis?

Each individual's diagnosis will come with different treatment options available, so our doctors will have the ability to diagnose and offer treatment plans to each patient that visits us for their chronic illnesses.

For more information about our services, call us or book an online appointment today. We serve patients from Lutz FL, New Port Richey FL, Land O' Lakes FL, Cheval FL, Greater Northdale FL, Greater Carrollwood FL, River Ridge FL, Seven Springs FL, Port Richey FL, Bayonet Point FL, Hudson FL, and Elfers FL.