Fungal Nail Infection: Causes & Treatments Q&A
Do you have an irritation in your nail with other symptoms like discoloration, pain and improper growth? These are the signs of fungal nail infection. A nail infection can caused by bacteria, mold or yeast that build up in the skin layer of the nail. It is usually developed due to improper hygiene and wearing dirty socks and shoes. Come to Urgent Care & Wellness Center if you are suffering from it. For more information, contact us or book an appointment online. We serve patients from Lutz FL, New Port Richey FL and surrounding areas.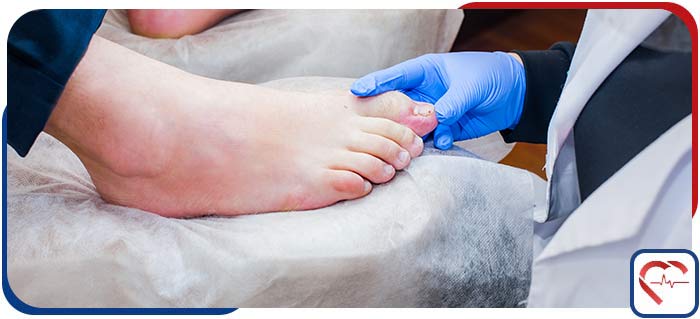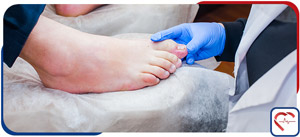 Table of Contents:
What does a fingernail infection look like?
What are the types of nail infection?
How do you treat infected nails?
When should I be worried about an infected nail?
While fungus is the most common perpetrator for nail infections, any bacteria, molds, or yeast can also lead to uncomfortable or painful nail infections. In-grown nails are also pretty common, both cause discomfort or pain but will need different types of treatment. It is important to recognize if your nail concerns are caused by an infection to allow for effective treatment. We can develop nail infections simply by walking around the gym or a pool in our bare feet, or if your feet are kept warm and moist in shoes for an excessive amount of time without the proper opportunity for hygiene. They are not typically super serious, but if they develop on a finger or toe that you use frequently or is at a bad angle when you walk or perform a repetitive activity such as typing, it can quickly become a very irritating and painful health concern.
What does a fingernail infection look like?

An infected toenail can be identified initially by an either white or a yellow-brown spot beneath the tip of the nail. As the infection worsens the nail may start to separate from the nail bed, causing the nail to become even more discolored, and eventually falling apart at the tip. The edge of the nail could start to thicken as well before disintegrating. As well, the nail may start to appear deformed. An abscess that is filled with puss may form at the base and the sides of the nail and may develop to the point of requiring draining from a professional. The skin surrounding the infection may also become red and swollen.
What are the types of nail infection?

The most common type of nail infection is a distal or lateral subungual onychomycosis which is caused by a specific fungus known as a dermatophyte. Symptoms of subungual onychomycosis include a yellow-toned spot spreading from the edges to the center of the nail, eventually leading to the nail separating from the nail bed. Another type of nail infection is white superficial onychomycosis, primarily affecting the toenails and causing the surface of the nail to turn white and essentially crumble. Proximal subungual onychomycosis is a type of nail infection that is very rare, typically only affecting those suffering from an immune condition such as HIV. The symptoms of this infection include white spots appearing at the cuticle in the center of the nail bed, gradually moving outward as the nail grows. The final common type of nail infection is candida onychomycosis, which is caused by a yeast specifically targeting the nails, causing them to become inflamed and swollen, possibly leading them to fall off of the nail bed entirely.
How do you treat infected nails?

The easiest and least painful method of treating nail infections is by visiting a physician to receive a prescription for oral antifungal medication. It will be likely that you will need to take this medication daily for multiple months to completely eliminate the infection. For more severe cases of nail infection, it could be recommended that the nail be removed entirely if it is causing pain or discomfort and cannot be treated with just medication. Nail infections can be persistent, taking several months to even a year to completely go away. There are some topical creams or other kinds of treatments that may be available for at-home use from your local pharmacy, but they may not be sufficient in eliminating the problem altogether. It is safest and easiest to just visit a health care professional to assess the nail and prescribe a course of treatment that will alleviate any pain or discomfort as effectively as possible.
When should I be worried about an infected nail?

Fungal nail infections can often just be very mild and are treatable with just over-the-counter remedies, but can also worsen with time if not properly treated. They can start to become quite uncomfortable or even painful, causing inflammation, swelling, or even puss-filled abscesses to form. If an abscess forms and fills, you will likely require a health care provider to drain the abscess to ensure no further infection develops. It is recommended that you seek medical attention for your infected nail if it hurts suddenly or has worsened, turns black or brown, or if it looks to be separating from your nail bed.

For more information about nail infection and its treatment, contact us. We serve patients from Lutz FL, New Port Richey FL, Land O' Lakes FL, Cheval FL, Greater Northdale FL, Greater Carrollwood FL, River Ridge FL, Seven Springs FL, Port Richey FL, Bayonet Point FL, Hudson FL, and Elfers FL.