Urgent Care Clinic Accepting New Patients in Lutz, FL
At the Urgent Care and Wellness Center, our team adheres to a non-negotiable standard of excellence for every patient that walks through our doors. If you're looking for a new doctor, medical care, or a professional medical option, contact us today or book an appointment online. We accept walk-ins. We serve patients from Lutz FL, New Port Richey, FL and surrounding areas.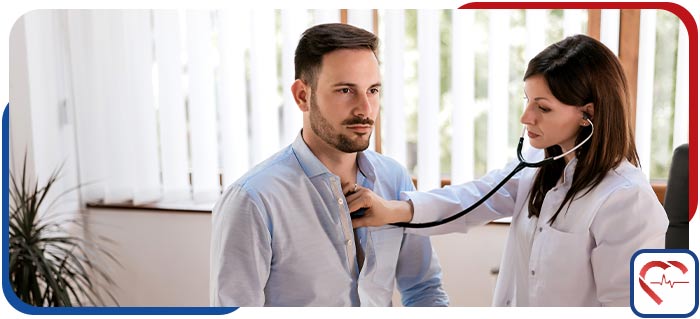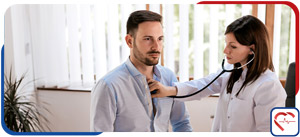 Table of Contents:
How do I get in to see a new doctor?
Is Urgent Care & Wellness Center accepting new patients in Lutz, FL?
What happens during a new patient visit?
When you're looking for a new doctor, knowing where to turn can be difficult. While there are many options out there, you want a physician who's knowledgeable, experienced, and who has your best interests in mind.
How do I get in to see a new doctor?

When you're looking for a new doctor, there are a few things that you should first consider. First, think about the type of doctor that you need. A primary care doctor is key as they will be your main point of contact for all your healthcare needs and will also be able to refer to you to specialists should you require them. Secondly, you'll want to make sure that they're within a manageable distance from where you live. Finally, you'll want to make sure that they fit your own personal criteria – such as being experienced, knowledgeable, having a valid medical license, are able to communicate with you in a way that you feel comfortable with, and have exceptional bedside manner.
 
It's advisable to get a recommendation from your former primary care doctor if you have one. If you're moving to a new area, your doctor may have contacts that they can refer you to or know of well-regarded doctors in the area. If not, they'll most likely be able to provide tools or resources for you to locate a new physician.
 
Another option is to contact your insurance provider and ask them about available physicians in your area. They will be able to provide you with a list of primary physicians that also accept your current line of coverage. You can do this either over the phone or many insurance companies have available search tools on their website.
 
If you prefer doing your research solo, you can utilize the web to find available doctors in your area. Tools like the U.S. News Doctor Finder provide information about the best health care providers in the country and will allow you to search doctors by area and specialty. You can also narrow down your results further based on your personal preferences.
 
Once you've found a doctor that meets all your necessary criteria, the next step is to call their facility and book in for an appointment. Most primary care physicians will ask that you come in for an initial appointment where they can gather information about your health, talk to you about your personal health care goals, and establish an initial rapport. This is also your opportunity to ask any questions that you may have and to feel out whether this doctor is the right fit for you. 
Is Urgent Care & Wellness Center accepting new patients in Lutz, FL?

The Urgent Care and Wellness Center in Lutz, Florida is currently accepting new patients. Whether you need urgent non-emergency medical care or need the opinion or expert advice of a physician, our providers are there to address all your needs in a professional and efficient manner.
 
Our urgent care clinic accepts walk-in appointments for individuals looking for assistance in treating their non-life-threatening condition. We treat a wide variety of conditions such as flus, colds, UTI's, asthma attacks, mild burns, muscle and joint injuries, abdominal pain, food poisoning, sports injuries, rashes, and much more.
 
For more information about any of our services, contact us here. Our team is dedicated to serving you to the best of our abilities and taking every necessary precaution to safeguard your health.
What happens during a new patient visit?

When you're booked in to see a physician that you've never been to before, they'll likely schedule you in for a new patient exam. The purpose of this examination is to build a rapport between patient and doctor, to discuss and address any health problems, and to begin taking the steps towards formal diagnosis if there is a current undiagnosed medical issue.
 
The exam involves an in-depth detailing of the patient's medical history and past/current medications, comprehensive examinations based on any current symptoms, and any necessary imaging that is required (such as x-rays or other imaging scans). It may also include routine checks such as height, weight, blood pressure, and blood tests.
 
The Urgent Care and Wellness Center operates with your health and care at the forefront of everything we do. Contact us today for more information about our services or to book in for an appointment. Let us help you safeguard your health as you move into the future. We serve patients from Lutz FL, Land O' Lakes FL, Cheval FL, Greater Northdale FL, Tampa FL, and Greater Carrollwood FL.